Featured Presentations

---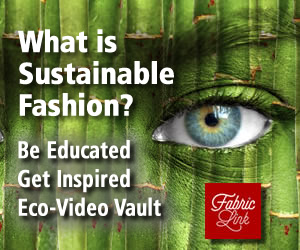 Fabric Care Center | How to Read a Label
SIZE:
Tells what size the garment is. May list a numeric size or size class such as Small (S), Medium (M), Large (L), X-Large (XL). There is no uniform standard for sizing in the U.S.

WHERE IT'S MADE:
"Made in USA"
from imported fabric
"Made in China," "Taiwan," etc.
STYLE NUMBER:
Identifies a particular style of garment in a manufacturer's line. Used to track sales, returns. (Not always shown.)

TYPE OF FABRIC
In the U. S. the generic names of all fibers present in the amount of five percent or more of the total fiber weight must be provided on the label.


RN NUMBER:
A registered identification number (RN) is issued by the U. S. Federal Trade Commission to a business residing in the U. S. that is engaged in the manufacture, importing, distributing, or sale of textile, wool, or fur products. Such businesses are not required to have an RN. However, the RN can be used in place of a name on the label or tag, that is required to be affixed to these products.

The RN number is helpful for consumers when trying to contact a manufacturer with a question, comment, or complaint. You can access and search the FTC data base on their web site. Usually there will be both an address and telephone number listed.
CARE INSTRUCTIONS:
The Care Labeling Rule requires clothing manufacturers and importers to provide at least one satisfactory method of care necessary for the ordinary use of the garment. The label must also provide warnings against the use of any method which the consumer can reasonably expected to use that would harm the product. Note that fabrics on a bolt should have care instructions on the end of the bolt.

The laundry instructions are to provide instructions for, in order, washing, bleaching, drying, and ironing; and drycleaning instructions are to include one symbol. Click to learn the Care Symbols.



DRAPER BODY THERAPY® NAP BLANKETS
This Body therapy® Nap Blanket offers a comfortable/snuggable blanket for use at home or on the road. The Nap Blanket can be used on the couch, your favorite chair or even during sporting events. The Draper Therapies Nap Blanket contains 50 % Celliant® (Polyester)/50% Wool. Celliant® is the world's most technologically advanced fiber containing a proprietary blend of minerals extruded into the polyester fiber.
Learn more about this technology.
Shop for this technology>

DR. COOL WRAP
Wrap your injuries in a choice of three sizes: Small (3"), Medium (4"), or Large (6"). The wrap replaces traditional bags of ice and combines cold therapy with compression to help reduce swelling and speed recovery. Use the Small ice wrap on your wrist, ankle or foot. Use the Medium wrap as an injury wrap on your knee, elbow or ankle. With a Dr. Cool ice wrap, your injury won't hold you back.
Learn more about this technology.
Shop for this technology.