Featured Presentations

---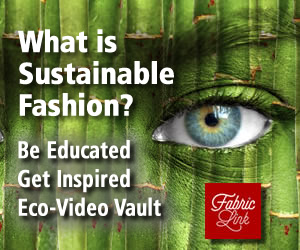 UNIFORM GLOSSARY OF CARE INSTRUCTION TERMS

Care labels are required on all textile wearing apparel. The care instructions must cover all parts of the product, including non-detachable linings, trim, etc. A detachable portion, such as a zip-out liner, must be separately labeled when a care procedure other than that for the main garment. Provided by the National Association of Uniform Manufacturers & Distributor (NAUMD), this "Glossary of Care Instruction Terms" is provided to assist consumers in reading the labels and properly caring for their Career Apparel and Uniforms in order to maximize the life of the garment.


BLEACH WHEN NEEDED: All bleaches may be used when necessary.
BLOCK TO DRY: Maintain original sized and shape while drying.
COLD WASH, COLD RINSE: Use cold water from the tap or a cold washing machine setting (temperature up to 85 degrees F).
COOL IRON: Set iron at lowest setting. Iron at low temperature (up to 110 degrees C, 230 degrees F), recommended for acrylic. (Yellow)
DELICATE OR GENTLE CYCLE: Use appropriate machine setting (slow agitation and reduced times). Machine Wash, lukewarm water (up to 40 degrees C, 100 degrees F). Gentle setting (Yellow)
DO NOT COMMERCIALLY LAUNDER: Use washing and drying methods designed for laundering in a residence or in a self-service establishment.
DO NOT IRON: Do not iron or press with heat. Do not iron or press (Red)
DRIP DRY: Hang wet and allow to dry with hand shaping only. "Drip Dry", hang soaking wet (Green).
DRY CLEAN: May be dry cleaned by normal method or in coin operated dry cleaning machine. Dry Clean (Green) Dry Clean with any solvent. Dry clean, tumble at low temperature. (Yellow) Don not dry clean. (Red)
DRY FLAT: Lay garment on flat surface until day.
DURABLE PRESS CYCLE OR PERMANENT PRESS: Use appropriate machine setting (cool down, or cold rinse before a short spin cycle.)
HAND WASH: Launder only by hand at hand comfortable water temperature. (If no bleach statement is made, all bleaches may be used.) Hand wash gently, lukewarm water (Yellow).
HAND WASH WITH LIKE COLORS: Launder only by hand with colors of similar hue and intensity.
HOT IRON: Set iron at hot setting.
IRON DAMP: Dampen garment before ironing.
LINE DRY: Hang damp and allow to dry.
MACHINE WASH: Wash by any customary method, including commercial laundering. (If no bleach statement is made, then all types of bleach may be used.) Machine wash---hot water (up to 70 degrees C, 160 degrees F), normal setting. (Green) Do not wash. (Red)
NO BLEACH: No bleaches may be used. Do not use chlorine bleach. (Red)
NO SPIN: Remove wash load before final machine spin cycle.
NO WRING, NO TWIST: Hang dry, drip dry or dry flat only. Handle carefully to prevent wrinkles and distortion.
ONLY NON-CHLORINE BLEACH WHEN NEEDED: Chlorine bleach may not be used.
PROFESSIONALLY DRY CLEAN: Included with this term will be other instructions to be followed by your professional dry cleaner.
STEAM IRON: Iron or press with steam.
TUMBLE DRY: Dry in tumble dryer at specified setting; high, medium, low or no heat.
TUMBLE DRY, REMOVE PROMPTLY: Same as above, but in absence of cool-down cycle. Remove at once when tumbling stops. Tumble dry, low temperature, remove from machine as soon as dry, avoid overdrying. (Yellow)
WARM IRON: Set iron at medium setting. Iron at medium temperature (up to 150 degrees C, 300 degrees F). Recommended for nylon and polyester. (Yellow)
WASH SEPARATELY: Wash alone or with like colors
WASH, WARM RINSE: Use warm water or warm washing machine setting - 90 degrees F to 110 degrees F (hand- comfortable).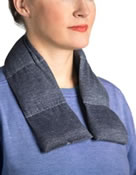 DRAPER BODY THERAPY® SHOULDER WRAP
This Body Therapy® Shoulder Wrap offers comfortable, luxurious therapeutic relief in a versatile wrap. The Wrap is 24" x 5" and is made for relief in the shoulders/neck and helps to ease tension. It is available in gray (37% Celliant® Polyester/63% Cotton) or blue (50% Celliant® (Polyester/50% Tencel ), with a flax seed filler inside. It can be placed in the freezer for soothing cool therapy or in the microwave for a soothing heat.
Learn more about this technology.
Shop for this technology>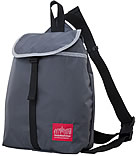 MANHATTAN PORTAGE PRALL BACKPACK
Made out of lightweight and durable CORDURA® Lite fabric, this unique bag can be worn over the shoulder that includes a strap clasp to eliminate extra straps from hanging. It also features reflective tape that will definitely make you stand out in a crowd. Unique one strap backpack design featuring both drawstring and buckle closure 3M™ reflective strip for extra visibility.
Learn more about this technology.
Shop for this technology.