Featured Presentations

---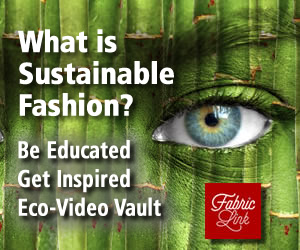 Stain Guide | Upholstery | Carbonated Cola Dark
Stain Guide for Upholstery Fabrics

CARBONATED COLA DARK

Important - Always read and follow the care instructions and any warnings provided by the upholstery manufacturer. Upholstery with natural fibers and/or certain dyes or finishes may require special treatment. If in doubt contact the manufacturer or a cleaning professional for advice/service. Also follow the General Rules for care and stain treatment.

Blot to remove excess liquid or stain. Wet fabric with minimum amount of water, soak 1 minute, and blot with paper towel. Repeat water/blot procedure until no stain is evident on towel, and then blot dry.

If fabric stain is persistent, wet stained area with water. Apply small amount of detergent/water solution, work into stained area with sponge and blot. Repeat detergent/water application until no stain is evident on towel.

Rinse with clear water to remove traces of detergent and blot dry. It is important to remove all traces of detergent to prevent rapid resoiling.

Rinse with 3% acetic acid or 50/50 vinegar/water solution. Blot dry.





DRAPER CANINE THERAPY® DOG BEDS
The Draper Canine Therapy® Dog Bed offers a high-quality therapeutic bed for relief from surgery, injuries or arthritic conditions. The Dog Bed have contains (Face: 50% Celliant® Polyester/50% Wool; Back: 100% Polyester; Inner Bed: 50% Polyester/50% Cotton; Fill: 100% Recycled PET). Celliant® is the world's most technologically advanced fiber containing a proprietary blend of minerals extruded into a polyester fiber.
Learn more about this technology.
Shop for this technology>


MEN'S SOLID ACTIVE CAP
Dr. Cool's hats use a patented, chemical-free cooling mesh deigned by Coolcore- this lightweight billed cap will keep you cool, dry and comfortable in the sun. With an adjustable Velcro® band and moisture-wicking sweatband, this is the perfect hat for all your outdoor activities. Colors: Black, Monaco Blue, Red, and White.
Learn more about this technology.
Shop for this technology.