Featured Presentations

---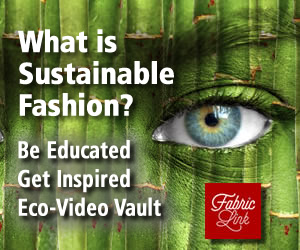 BABY STAINS (Food, Formula, Poop)

Always read and follow the care instructions and any warnings on the garment label. And, follow the General Rules for washable fabric stain removal.

Scrape off whatever you can.
Fresh protein stains can often be removed by just soaking and agitating in cold water before washing. If hot water is used first, it can cook the protein, causing coagulation between the fibers in the yarns of the fabric, making the stain more difficult to remove.
Soak in cold water using a detergent or enzyme presoak product for about 30 minutes. Soak old stains for at least several hours.
Launder in warm (not hot) water, rinse, and inspect. If stain remains, soak an additional 30 minutes, then rewash. (Never put a stained fabric in a dryer. The heat from the dryer can set the stain.)
If color stain remains, launder using chlorine bleach if safe for the fabric, or with all fabric bleach. However, if bleach is used, rewash to be sure all bleach has been removed because baby's skin is sensitive.

According to the Old Farmer's Almanac, adding one cup of white vinegar to each laundry load during the rinse cycle breaks down uric acid and soapy residue, leaving baby clothes and diapers soft and fresh. But, be sure you use WHITE vinegar.




DRAPER CANINE THERAPY® DOG COATS
The Draper Canine Therapy® Dog Coat is a lightweight breathable cool-coat design for canines offering a convenient way to deliver therapeutic benefits to your canine for all day relief. The coat works as a layering item or immersed in water to help cool even the hottest pooch. The Draper Canine Therapy Dog Coat contains 50% Celliant® (Polyester)/50% Hydrotec.
Learn more about this technology.
Shop for this technology>


WOMEN'S ACTIVE CAP
Dr. Cool's hats use a patented, chemical-free cooling mesh deigned by Coolcore- this lightweight billed cap will keep you cool, dry and comfortable in the sun. With an adjustable Velcro® band and moisture-wicking sweatband, this is the perfect hat for all your outdoor activities. Colors: Fuscia and Diva Blue.
Learn more about this technology.
Shop for this technology.