Featured Presentations

---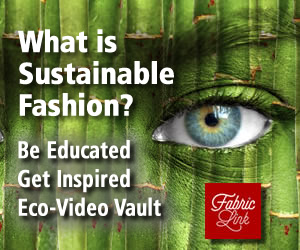 BLOOD

Always read and follow the care instructions and any warnings on the garment label. And, follow the General Rules for washable fabric stain removal.

Flush cold water through the stain and scrape off crusted material.
Soak for 15 minutes in a mixture of 1 quart of lukewarm water, 1/2 teaspoon liquid hand dishwashing detergent, and 1 tablespoon ammonia. Use cool/lukewarm water. Heat can permanently set protein stains. Rub gently from the back to loosen stain.
Soak another 15 minutes in above mixture. Rinse. Soak in enzyme product for at least 30 minutes. Soaked aged stains for several hours. Launder.
If the blood stain is not completely removed by this process, wet the stain with hydrogen peroxide and a few drops of ammonia. Caution: Do not leave this mixture longer than 15 minutes. Rinse with cool water.
If blood stain has dried, pretreat with prewash stain remover, liquid laundry detergent, or a paste of granular laundry product and water. Launder using bleach safe for fabric.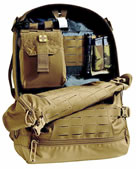 CAMELBAK® SKIRMISH PACK
This pack, made with 500D CORDURA® Classic fabric, is durable with some serious features. Its sleek composite MOLLE paneling provides secure attachment for pouches and gear. Skirmish features the Mil Spec Antidote® Lumbar Reservoir. The exclusive reservoir design moves the weight of the water onto the hips to ensure a comfortable/ergonomic load-carry as well as lower center of gravity. The full clamshell opening allows for easy access to the main compartment.
Learn more about this technology.
Shop for this technology>

DR. COOL WRAP
Wrap your injuries in a choice of three sizes: Small (3"), Medium (4"), or Large (6"). The wrap replaces traditional bags of ice and combines cold therapy with compression to help reduce swelling and speed recovery. Use the Small ice wrap on your wrist, ankle or foot. Use the Medium wrap as an injury wrap on your knee, elbow or ankle. With a Dr. Cool ice wrap, your injury won't hold you back.
Learn more about this technology.
Shop for this technology.