Featured Presentations

---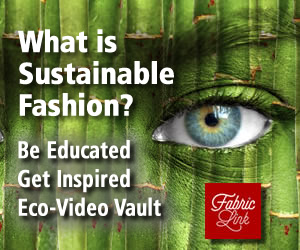 Stain Guide | Washable Fabrics | Butter, Cooking Oils, Mayonnaise


Stain Guide for Washable Fabrics

BUTTER/COOKING OILS/FATS, MARGARINE, MAYONNAISE

Always read and follow the care instructions and any warnings on the garment label. And, follow the General Rules for washable fabric stain removal.

Treat light stains with a pretreatment spray stain remover and wait a couple minutes for it to penetrate. Rub with a heavy-duty liquid laundry detergent. Launder
If color stain remains, launder with chlorine bleach if safe for the fabric, or use an all-fabric bleach. Always test for colorfastness before using bleach.
Place heavy stains face down on clean paper towels. Apply dry cleaning fluid to the back of stain. Replace towels frequently. (Carefully read and follow instructions on the product package.) Let air dry; rinse. Launder in hottest water safe for the fabric.




DRAPER CANINE THERAPY® DOG COATS
The Draper Canine Therapy® Dog Coat is a lightweight breathable cool-coat design for canines offering a convenient way to deliver therapeutic benefits to your canine for all day relief. The coat works as a layering item or immersed in water to help cool even the hottest pooch. The Draper Canine Therapy Dog Coat contains 50% Celliant® (Polyester)/50% Hydrotec.
Learn more about this technology.
Shop for this technology>


ATLAS 46 TOOL HOLDER SYSTEM
The Atlas Integrated Modular System (AIMS ) was designed to integrate with any belt up to 2" and/or any AIMS platform. Simply secure your AIMS pouches or add-ons to any belt or platform with our patent pending Lace and Latch technology. This system gives you the freedom to arrange your gear the way you want it, there's no easier way to scale up or down and take exactly what you need for that next big job or small project
Learn more about this technology.
Shop for this technology.