Featured Presentations

---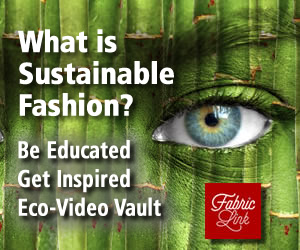 DYE STAINS / DYE TRANSFER

Always read and follow the care instructions and any warnings on the garment label. And, follow the General Rules for washable fabric stain removal.

Soak the entire garment in a dilute solution of all-fabric powered bleach. Check the garment care label and check for color fastness first. And, be aware that during soaking all colors may be lightened.
If the stain remains and the garment is colorfast, soak the entire garment in a dilute solution of liquid chlorine bleach and water. Again, test for colorfastness first.
Caution: Chlorine bleach may change the color of the garment or cause irreversible damage. Therefore, it is important to check for color fastness before using. If the stain does not come out within 15 minutes of bleaching, it cannot be removed by bleaching, and any further exposure to bleach will weaken the fabric.
Note: To check for color fastness to liquid chlorine bleach, mix 1 tablespoon of bleach with 1/4 cup of water. Use an eyedropper to put a drop of this solution on a hidden seam or pocket edge inside the garment. Let it stand two minute, then blot dry. If there is no color change it is safe to use the product. Powered bleaches have directions for doing colorfastness tests.
There are also a number of dye removers/strippers, such as one from Rit, which are available in drug and grocery stores. However, color removers will also take out fabric colors as well as the stain.





TOPO X SALOMON SHOES
Topo Designs and Salomon got together to create these fashionably functional shoes that are "Dedicated to authentic mountain heritage and functional design". Made with CORDURA® Classic fabric these shoes are built to last and look great while doing so!
Learn more about this technology.
Shop for this technology>


MEN'S SOLID ACTIVE CAP
Dr. Cool's hats use a patented, chemical-free cooling mesh deigned by Coolcore- this lightweight billed cap will keep you cool, dry and comfortable in the sun. With an adjustable Velcro® band and moisture-wicking sweatband, this is the perfect hat for all your outdoor activities. Colors: Black, Monaco Blue, Red, and White.
Learn more about this technology.
Shop for this technology.