Featured Presentations

---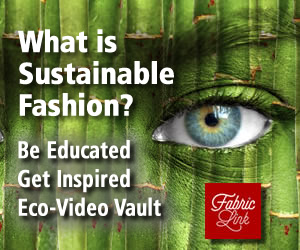 Stain Guide | Washable Fabrics | Fruit and Fruit Juices


Stain Guide for Washable Fabrics

FRUIT & FRUIT JUICES

Always read and follow the care instructions and any warnings on the garment label. And, follow the General Rules for washable fabric stain removal.

For Cherry and Blueberry stains see Dye Stains

Launder with detergent in hottest water safe for the fabric. Do not use soap (bar, flake, or detergents containing natural soap), since soap could make stain permanent or at least more difficult to remove.

Soak tough stains for 30 minutes in 1 quart of warm water and 1 teaspoon of enzyme presoak product.

To remove old or set stains may require washing with bleach that is safe for the fabric.

If all the sugars are not removed a brown stain will appear when the fabric is heated in the dryer or is ironed, as the sugar is carmelized.





DRAPER BODY THERAPY® WINTER CAP
This fuzzy and comfortable cap provides the wearer protection in cooler weather with added therapeutic benefits. It is used over the ears and crown area (head) to provide an increase in circulation along with regulation of body temperature. The Draper Body Therapy Winter Cap contains 50% Celliant® (Polyester) and 50% Polyester. Celliant® is the world's most technologically advanced fiber which contains a proprietary blend of minerals which have been extruded into a polyester fiber.
Learn more about this technology.
Shop for this technology>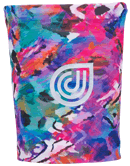 CHILL WRISTBAND
Dr. Cool's Reversible Chill Wristbands, sold as a pair, will keep your pulse points cool, dry and comfortable. They are made using Coolcore's patented cooling fabrics, which are sweat activated to provide three distinct functions: wicking, moisture circulation and regulated evaporation. Unlike other cooling accessories, Dr. Cool's wristbands are chemical free, so the cooling benefit will never wash out. Colors: Black, Fuscia, Monaco Blue, Red, Striped Fuscia, and Watercolor.
Learn more about this technology.
Shop for this technology.