Featured Presentations

---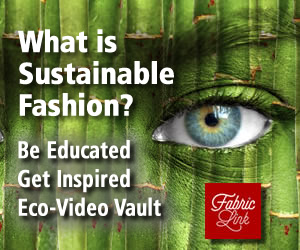 INK - SOLUBLE

Always read and follow the care instructions and any warnings on the garment label. And, follow the General Rules for washable fabric stain removal.

With ink you generally need to act fast to have a chance. Also, the heat in the dryer can set the stain.

First, sponge the area around the stain with denatured alcohol. Then apply the alcohol directly on the stain.

Next, place the stain face down on clean white, paper towels. Apply alcohol to the back of the stain. Replace towels frequently. Continue until no further ink is removed. Then rinse thoroughly. Rub with heavy duty liquid detergent and launder in hottest water safe for fabric, with bleach safe for fabric. Always check for color fastness first.


Instead of alcohol, you could use dry cleaning solvent, such as Carbona, Energine, Goddard's. (Be sure to read and follow the instructions on the product lable. These products are toxic.) Also, first try a hidden inside seam to be sure any garment dye won't be affected.

Some inks on white fabric may be removed with a dye stripper. You should be able to find this in areas where package dyes are sold. For stains on colored fabrics, check for dye stability in a hidden area before using. Also, be aware that these products will affect any colors on the fabric.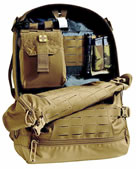 CAMELBAK® SKIRMISH PACK
This pack, made with 500D CORDURA® Classic fabric, is durable with some serious features. Its sleek composite MOLLE paneling provides secure attachment for pouches and gear. Skirmish features the Mil Spec Antidote® Lumbar Reservoir. The exclusive reservoir design moves the weight of the water onto the hips to ensure a comfortable/ergonomic load-carry as well as lower center of gravity. The full clamshell opening allows for easy access to the main compartment.
Learn more about this technology.
Shop for this technology>

DR. COOL WRAP
Wrap your injuries in a choice of three sizes: Small (3"), Medium (4"), or Large (6"). The wrap replaces traditional bags of ice and combines cold therapy with compression to help reduce swelling and speed recovery. Use the Small ice wrap on your wrist, ankle or foot. Use the Medium wrap as an injury wrap on your knee, elbow or ankle. With a Dr. Cool ice wrap, your injury won't hold you back.
Learn more about this technology.
Shop for this technology.