Featured Presentations

---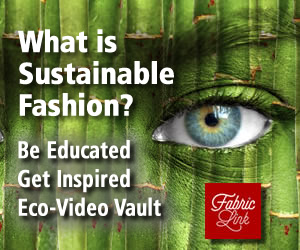 Stain Guide | Washable Fabrics | Paint, water-based


Stain Guide for Washable Fabrics

PAINT, water-based

Always read and follow the care instructions and any warnings on the garment label. And, follow the General Rules for washable fabric stain removal.

Act fast, and blot and never rub a stain. Rubbing forces the stain deeper into the fabric.
Soak in cold water.
Saturate the area with an aerosol pretreatment laundry stain remover. Wait a couple of minutes to allow it to penetrate. Rub with a heavy duty liquid laundry detergent and then launder immediately in hottest water safe for the fabric.
If the color remains, launder in chlorine bleach if safe for the fabric or in oxygen bleach (Always read and follow the care instructions on the garment label with respect to the use of bleach, and check for color fastness. Bleach should not be used on items containing spandex).
For extra heavy stains, apply dry-cleaning fluid to the back of the stain over white, absorbent paper towels. Let it dry. Then, rinse and proceed as above. Always read the label and proceed carefully when using dry cleaning fluid.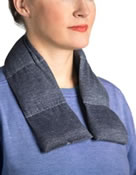 DRAPER BODY THERAPY® SHOULDER WRAP
This Body Therapy® Shoulder Wrap offers comfortable, luxurious therapeutic relief in a versatile wrap. The Wrap is 24" x 5" and is made for relief in the shoulders/neck and helps to ease tension. It is available in gray (37% Celliant® Polyester/63% Cotton) or blue (50% Celliant® (Polyester/50% Tencel ), with a flax seed filler inside. It can be placed in the freezer for soothing cool therapy or in the microwave for a soothing heat.
Learn more about this technology.
Shop for this technology>


CHILLBAND STUDIO WOMEN'S HEADBAND
Dr. Cool's Women's Studio cooling headbands provide chemical-free comfort and cooling. They are made using Coolcore's patented cooling technology, which provides three distinct functions: wicking, moisture circulation and regulated evaporation. The result is a stylish accessory piece that can go from "work out" to "out and about" with ease. Colors: Blue, Curaco, Fuscia, and Watercolor.
Learn more about this technology.
Shop for this technology.