Featured Presentations

---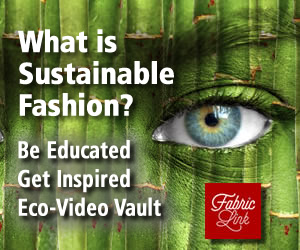 YELLOWING

Always read and follow the care instructions and any warnings on the garment label. And, follow the General Rules for washable fabric stain removal.

Some fabrics which are white or pastel colored contain optical brighteners or fluorescent whitening agents (FWAs) which were applied during manufacturing. These agents can decompose when exposed to light and atmospheric conditions, or prolonged storage conditions. In some cases the entire fabric becomes dingy or develops a yellow cast. In other cases the yellowing develops only where exposed to light. The FWAs can also be damaged by the use of chlorine bleach.

Unfortunately, once the FWAs are damaged, the whitening agents can't be reapplied to the fabric.
All fabric bleach or the use of speciality products available in grocery or drug stores, such as Rit's "Whitener and Brightener" may help. Carefully read and follow the instructions on the product label, and check for colorfastness first.
Also see "Dinginess, Yellowing, Graying," in this list.





DRAPER BODY THERAPY® WINTER CAP
This fuzzy and comfortable cap provides the wearer protection in cooler weather with added therapeutic benefits. It is used over the ears and crown area (head) to provide an increase in circulation along with regulation of body temperature. The Draper Body Therapy Winter Cap contains 50% Celliant® (Polyester) and 50% Polyester. Celliant® is the world's most technologically advanced fiber which contains a proprietary blend of minerals which have been extruded into a polyester fiber.
Learn more about this technology.
Shop for this technology>


CHILLBAND STUDIO WOMEN'S HEADBAND
Dr. Cool's Women's Studio cooling headbands provide chemical-free comfort and cooling. They are made using Coolcore's patented cooling technology, which provides three distinct functions: wicking, moisture circulation and regulated evaporation. The result is a stylish accessory piece that can go from "work out" to "out and about" with ease. Colors: Blue, Curaco, Fuscia, and Watercolor.
Learn more about this technology.
Shop for this technology.